Featured Projects
Modern Chateau
An exceptional Burlington estate that blends old-world charm with modern amenities and an informal, rustic setting with formal French gardens.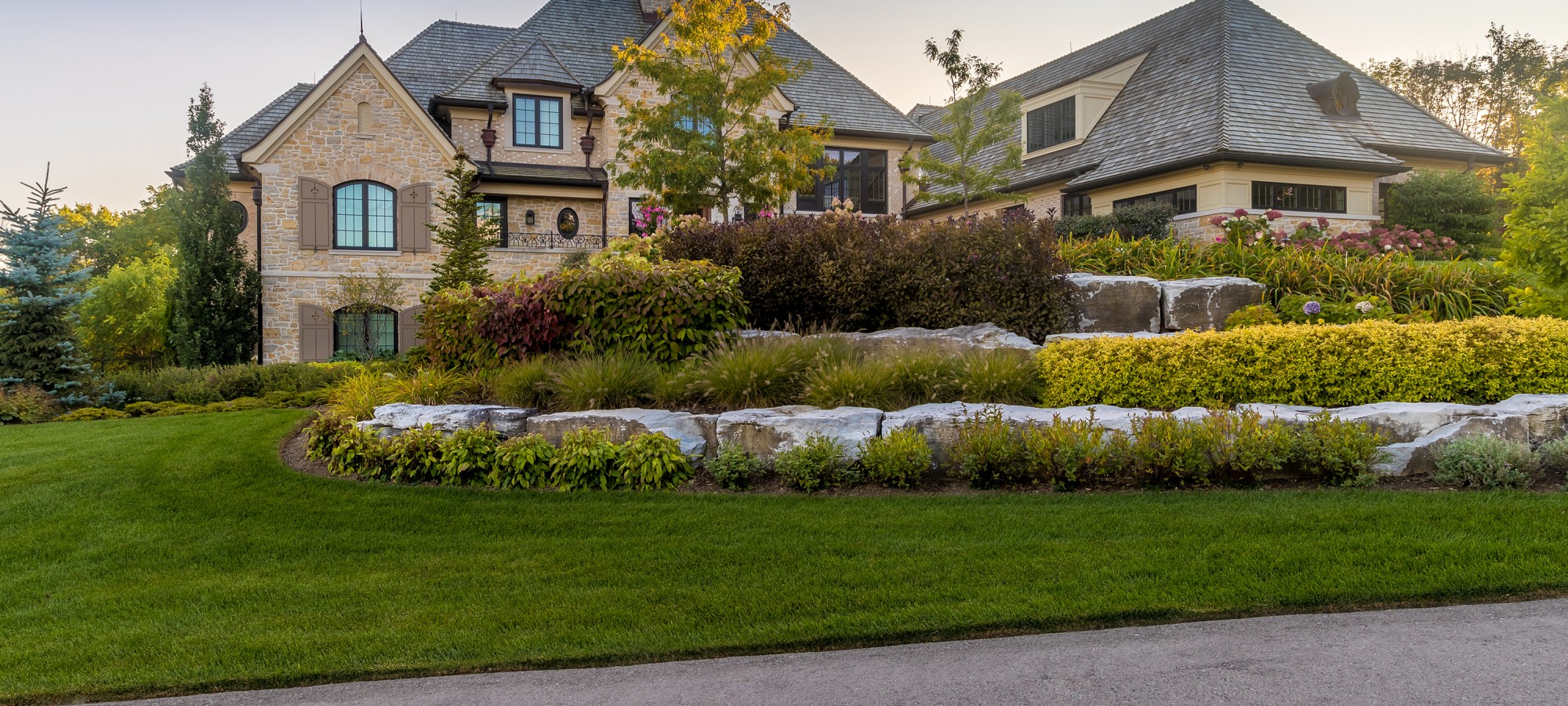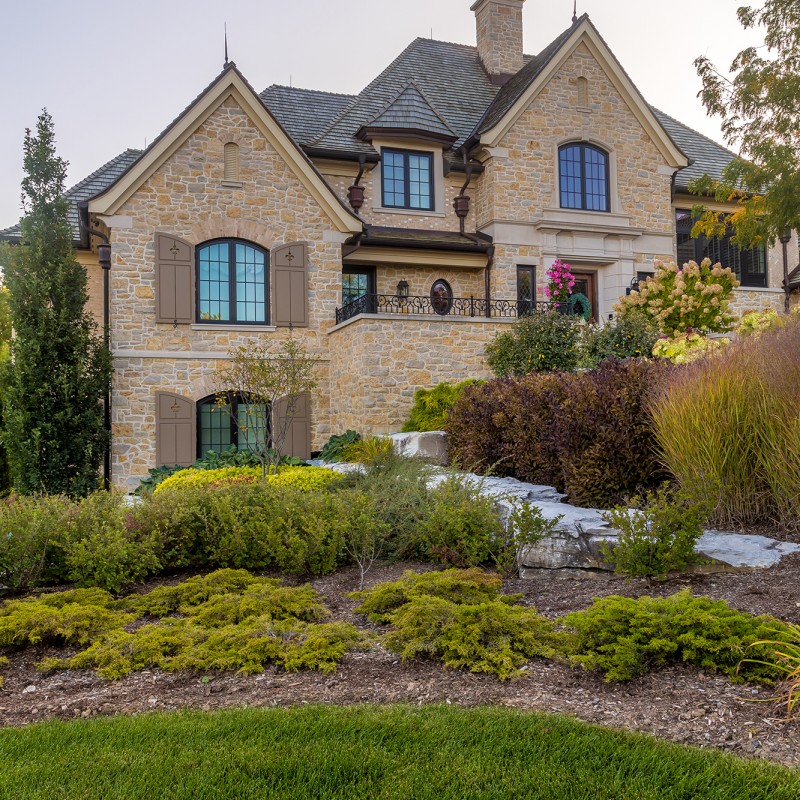 Step into the past…
Take a step into history as you enter an impressive estate inspired by the 19th-century country houses of France. Set deep in the forest on the outskirts of Burlington, our client looked to blend the formal architecture of their home with the exquisite natural backdrop of the Niagara Escarpment.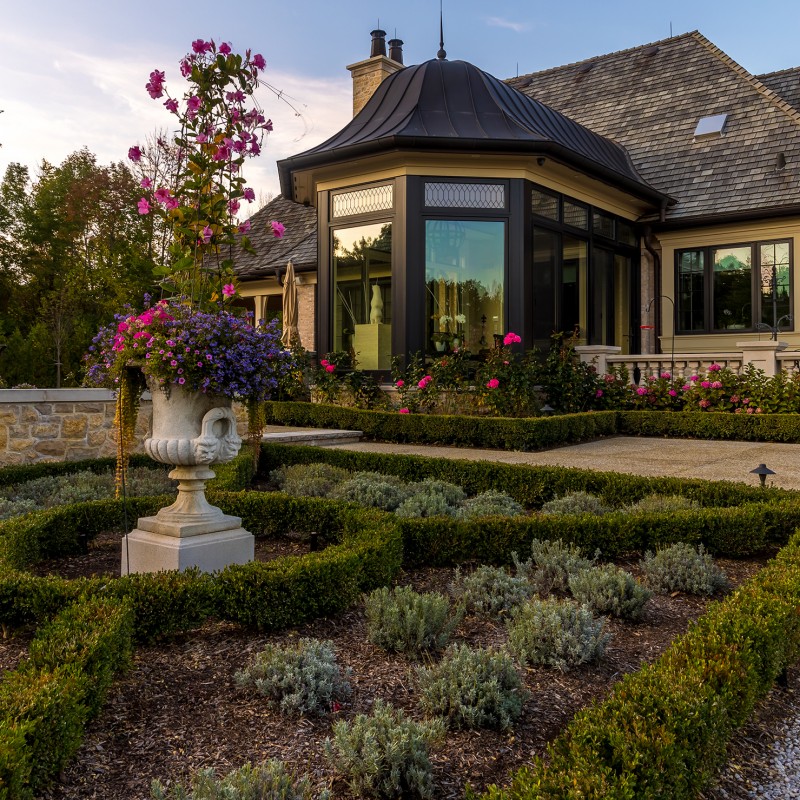 Old-world charm meets modern amenities.
While the home reminds guests of the rustic, old-world charm of French chateaus, the wish-list from our client included all manner of modern amenities: a pool with built-in spa for immersion at day's end, a stone poolside cabana, an extensive outdoor kitchen to prepare al-fresco meals and firepit area set off to the side for warming up when the nights get colder.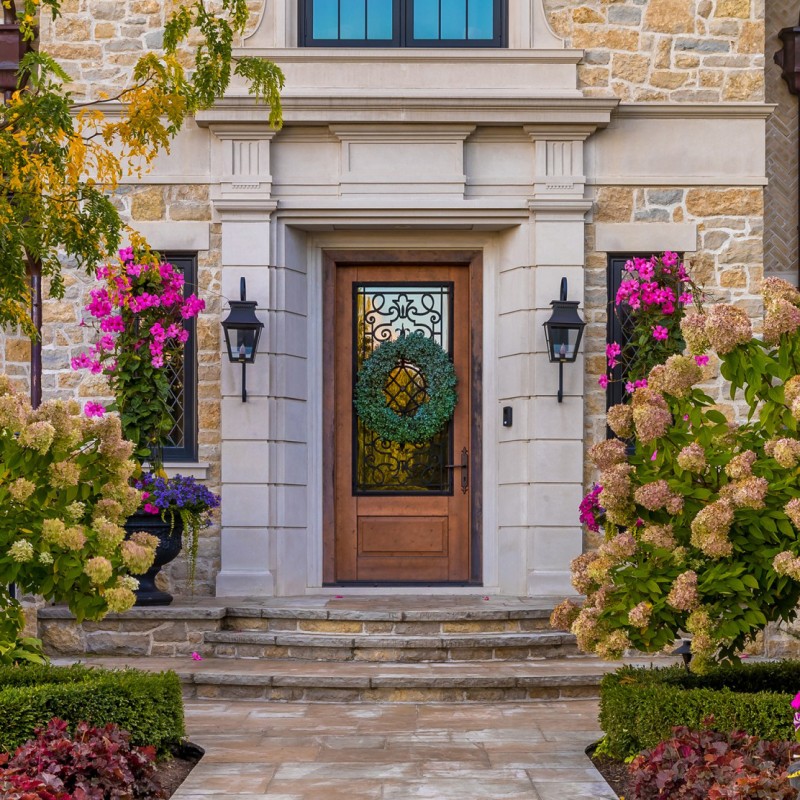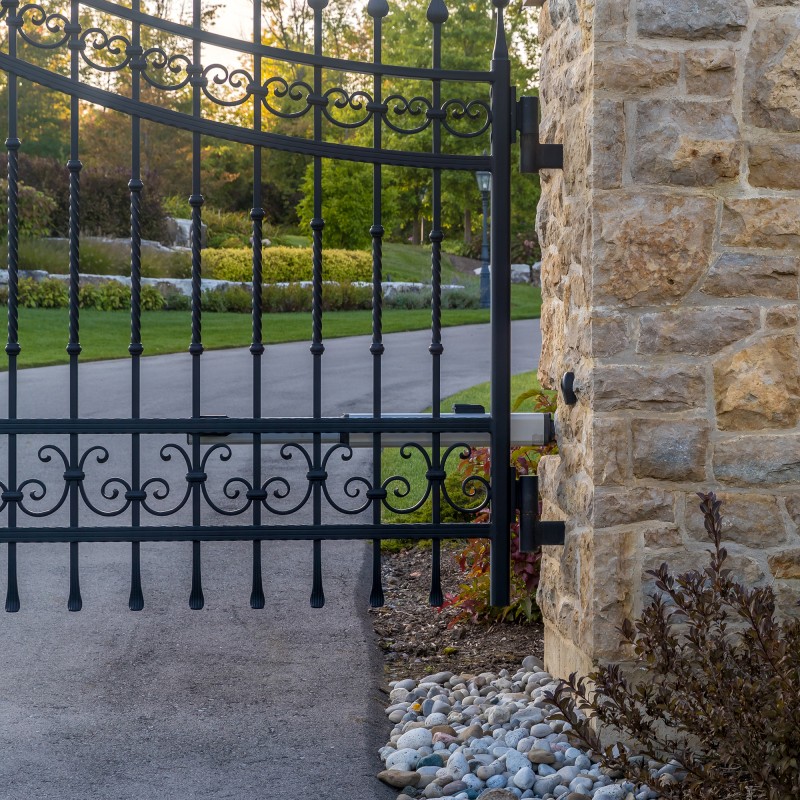 Enter into luxury.
In the front, entrance gates welcome visitors as they drive up a winding driveway. Passing the terraced front gardens, guests can then enter into the rear yard's landscape, eventually finding their way to a formal French-style courtyard with a parterre, rose garden and an elegant variety of colourful plantings.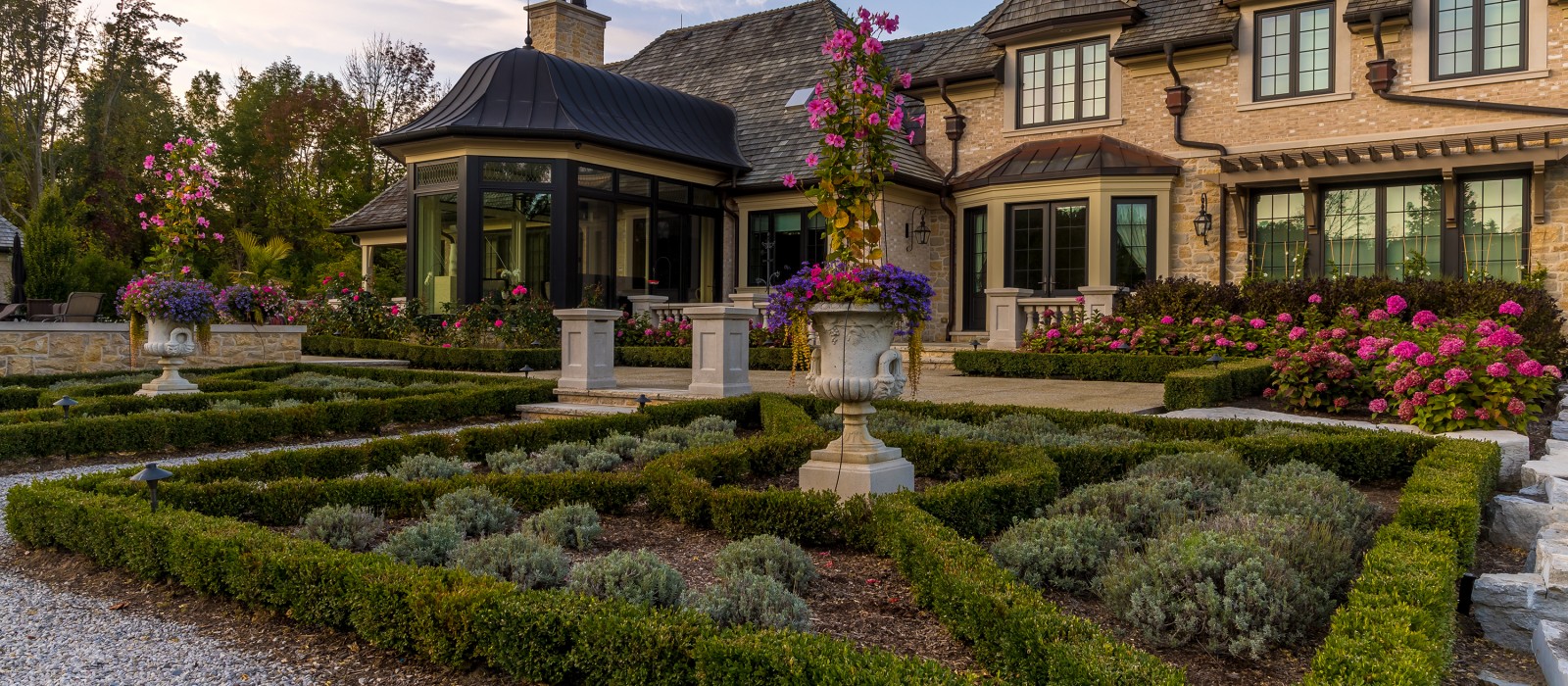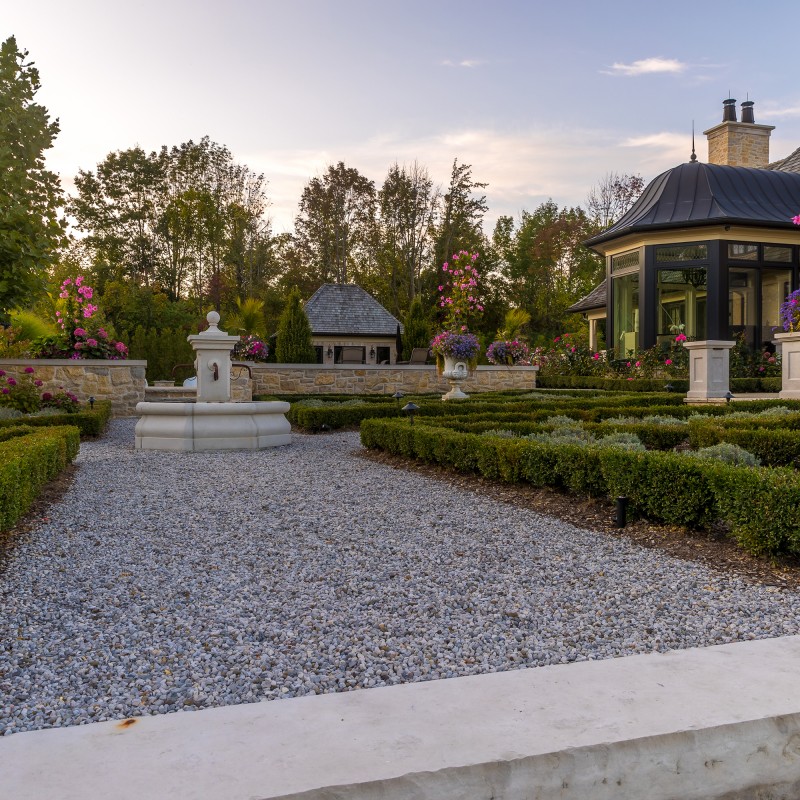 Key Design Features
French-Inspired Parterre
The parterre is an obvious nod to the French-inspired architecture of the house and is anchored by a central fountain imported from France as well as two large urns surrounded with boxwood hedging and lavender. The soil was amended multiple times to provide optimal conditions for the lavender.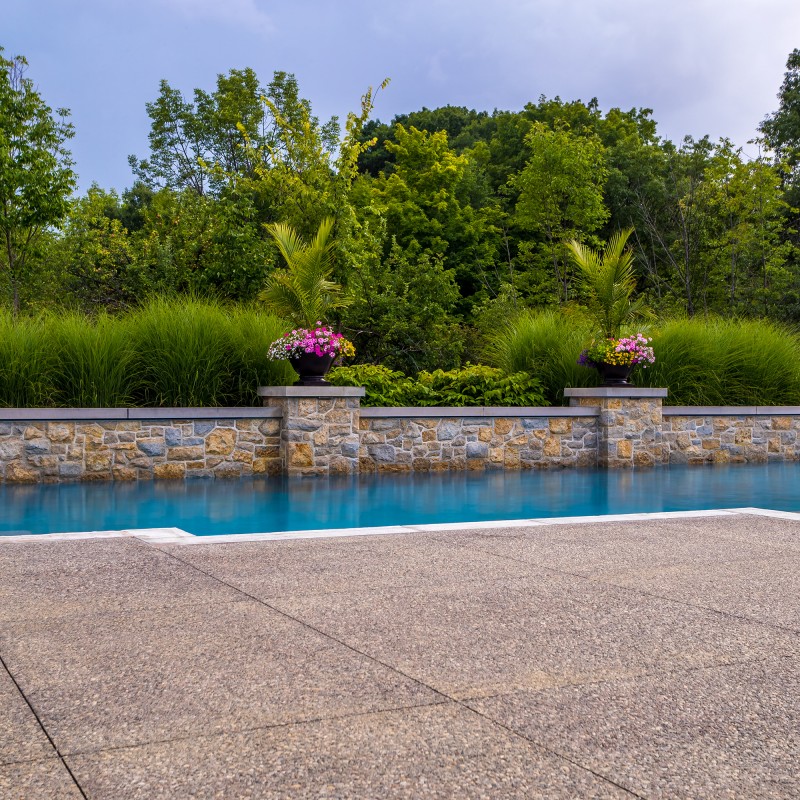 Expansive Pool Area
The pool area offers a resort feel with multiple destinations to enjoy different views of the site. The borrowed natural landscape is the main feature that can be enjoyed from all vantage points, but the eye is also drawn to the fire table and seating area, the pool with its three cascading weirs and stone wall, the outdoor kitchen, the cabana, and the nearby rose garden and parterre.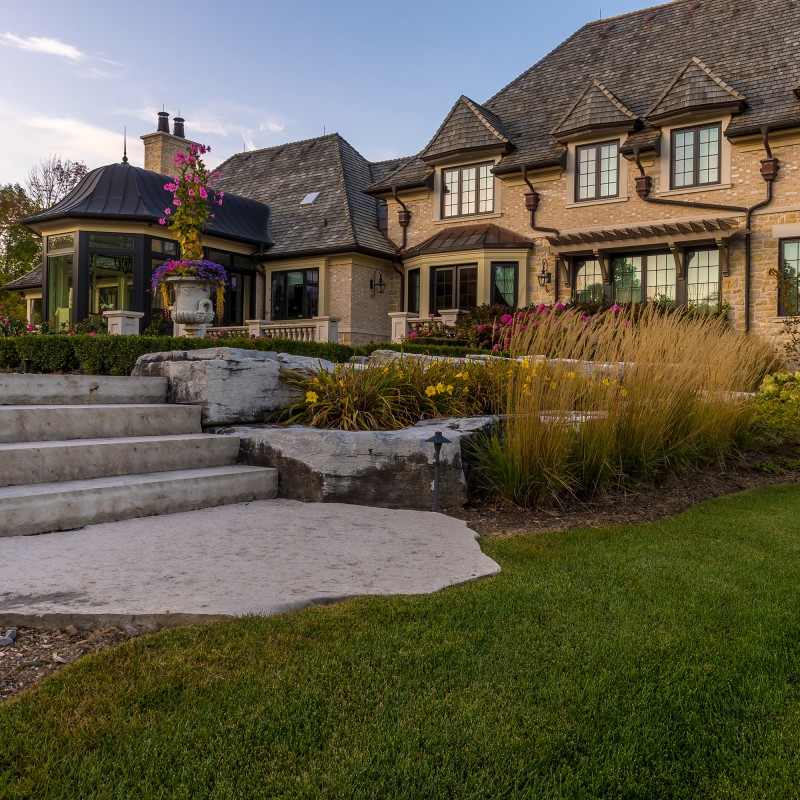 A Seamless Transition
A progression of terraced areas and thoughtful material choices create a smooth transition from formal home to the informality of the surrounding natural forest. Patio and garden areas were outfitted with stone walls that match the stone exterior of the home, while the rows of weathered armour stone add a sense of the wildness found in the forest around the house.
There's a grand experience waiting to unfold.
To get started on your dream project, contact us at 905-689-4297.