Featured Projects
Spa Living
A small landscape that brings to mind the relaxation of a natural spa yet accommodates many entertainment options.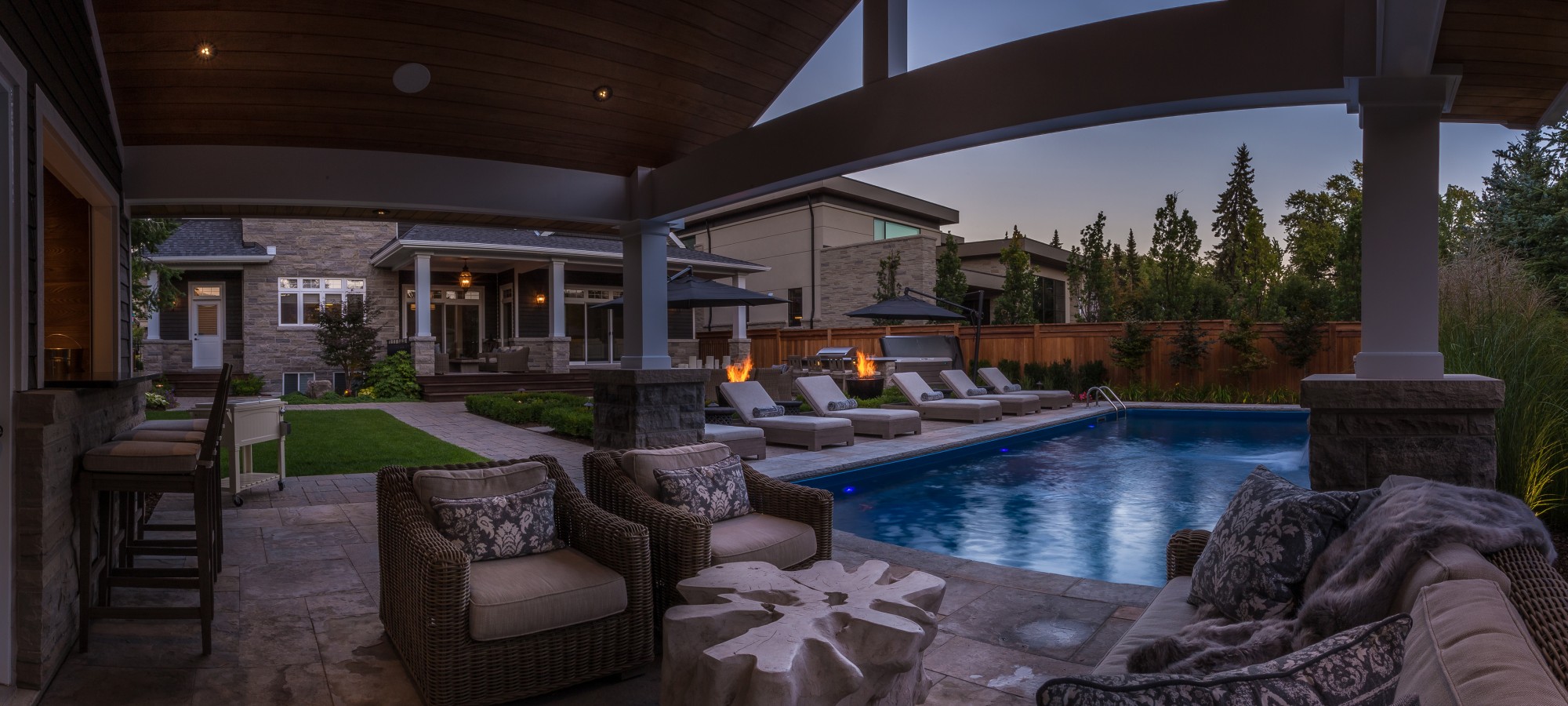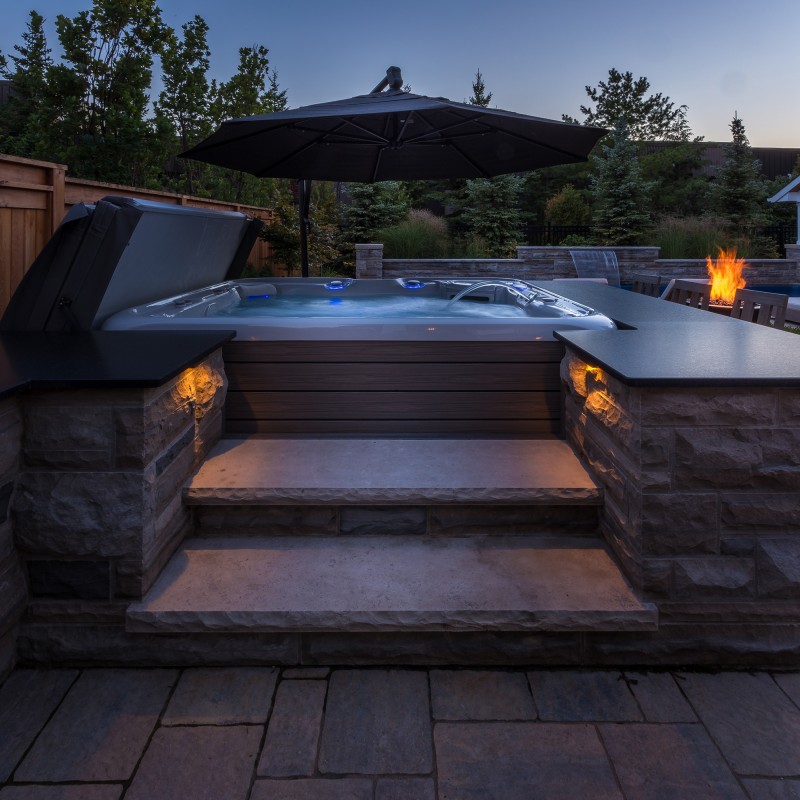 Bringing the spa experience home.
The clients of this beautiful home near the shores of Lake Ontario wanted to create a modern, elegant space that brought to mind the simplicity of a traditional spa experience. The challenge lay in spacing out the substantial amount of features in a smaller space — all while still complementing the clean architecture of the house.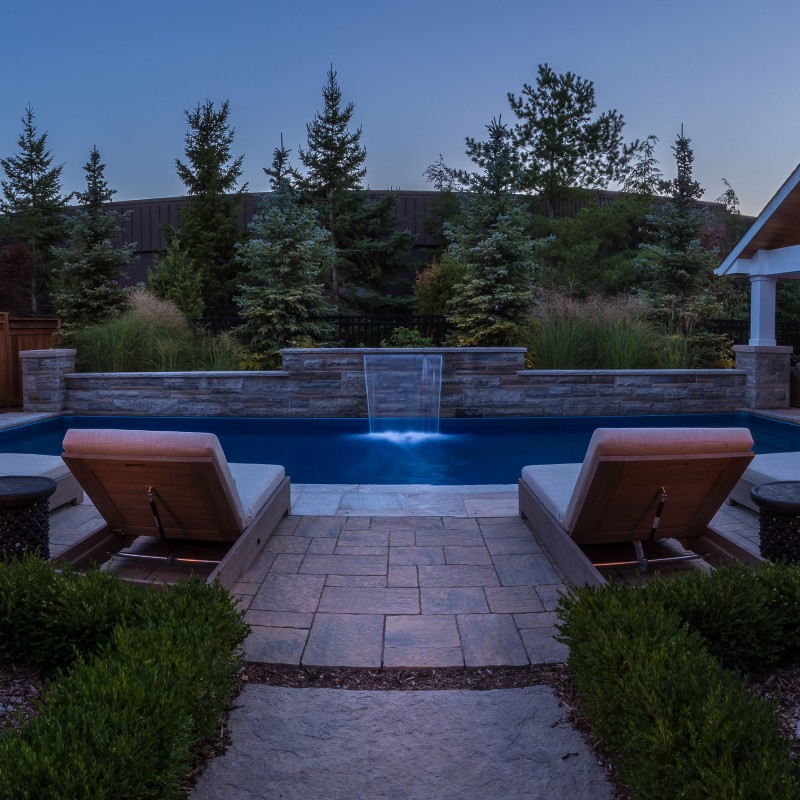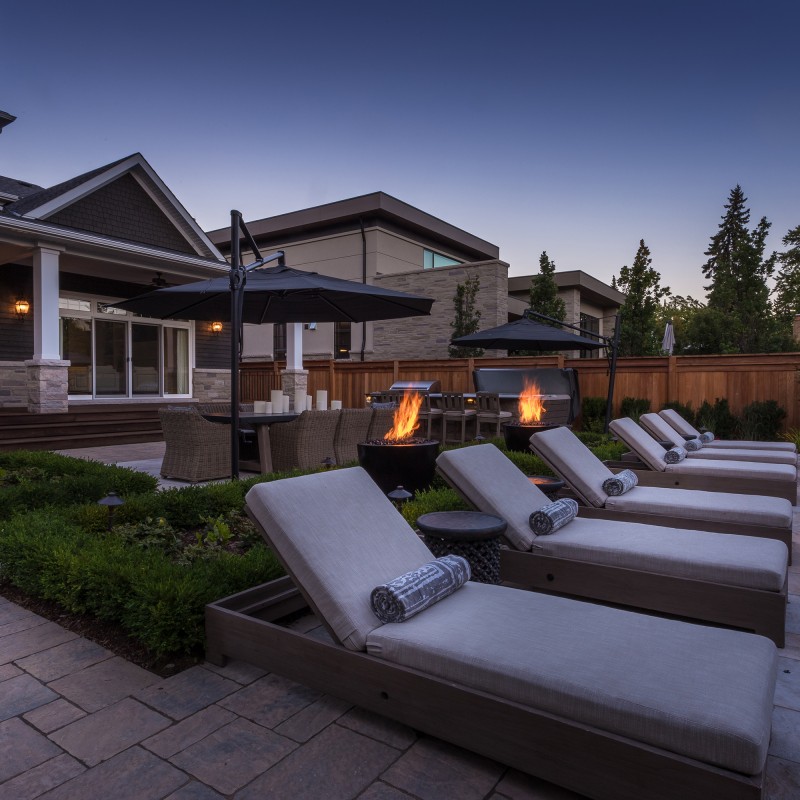 Natural privacy.
With a large building structure just beyond the back property line, screening and focusing attention within the property — while still allowing the landscape to breath and feel natural — was a high priority.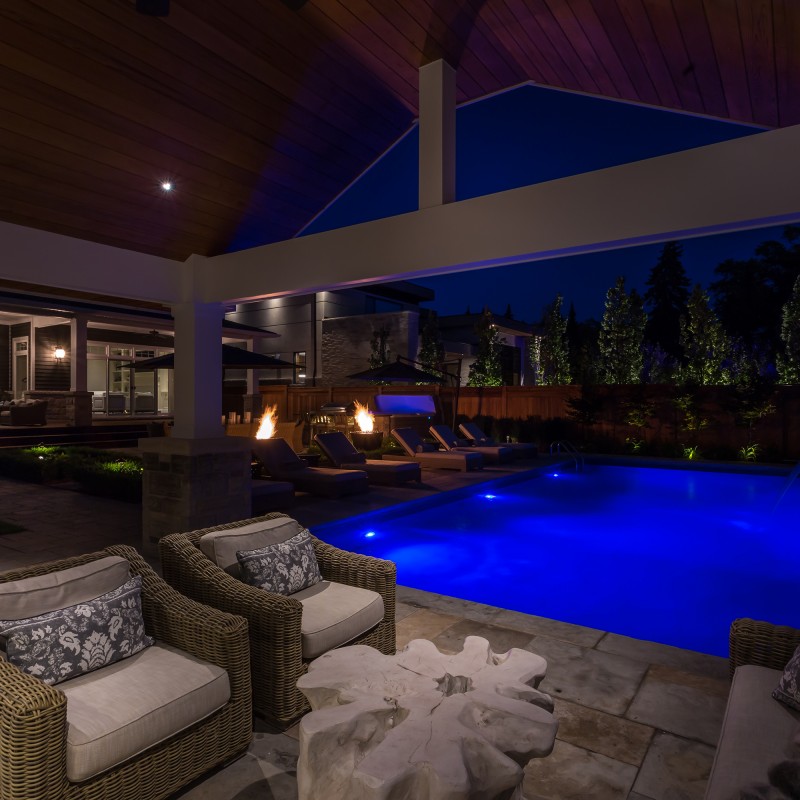 Endless entertainment possibilities.
Whether lounging in the sun, dining in the open air, soaking in the simple pleasure of a swim in the hot tub or pool, or enjoying a drink with friends and family under the poolside cabana's covered seating area — the possibilities in this landscape really are endless.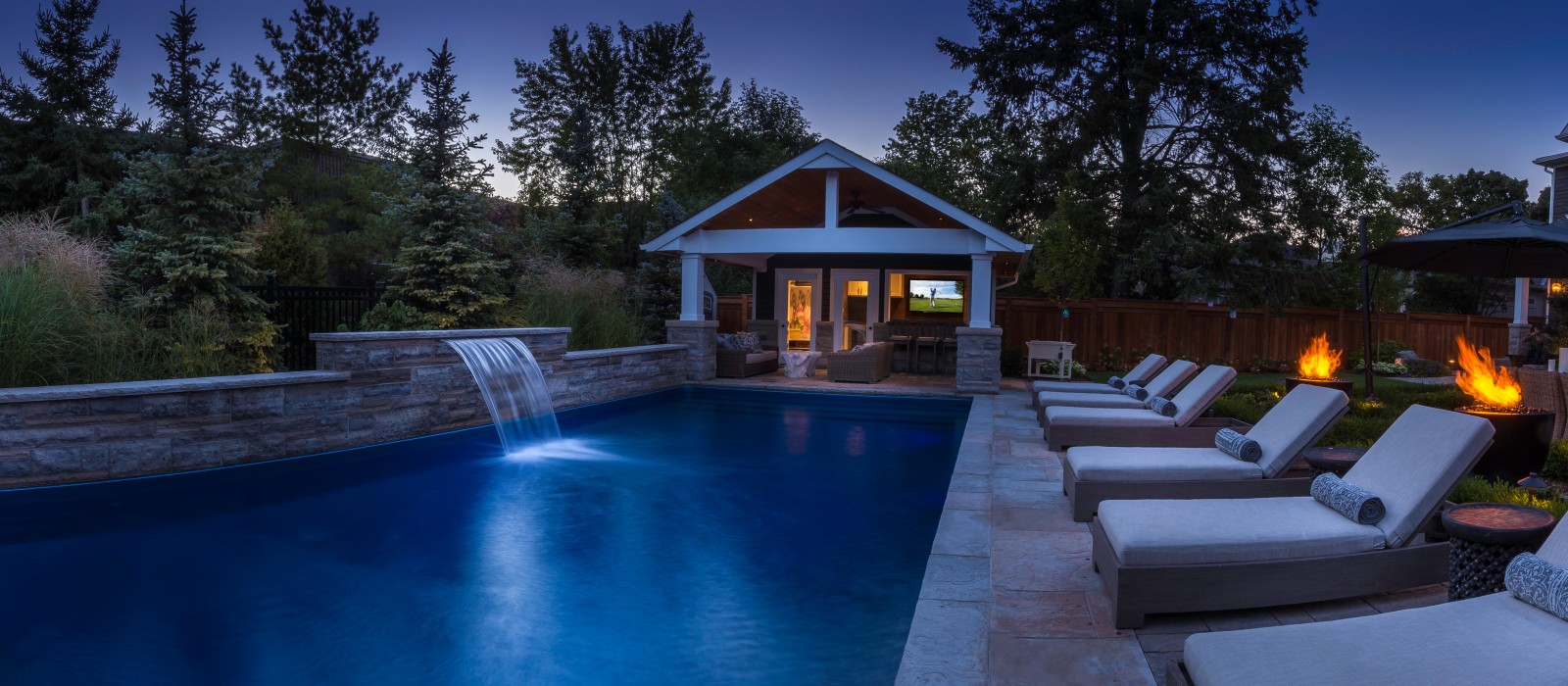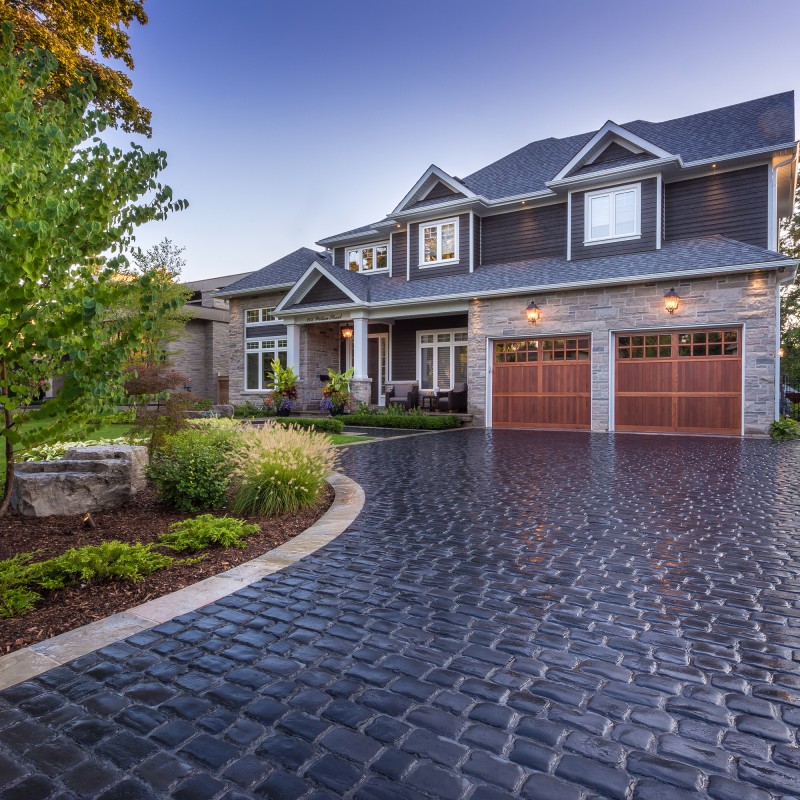 Key design features
Cobblestone Driveway
Reminiscent of the romance found in the centuries-old streets of European cities, a cobblestone driveway with an Eramosa flagstone border gives a luxurious finish to what is typically a very simple element of a landscape.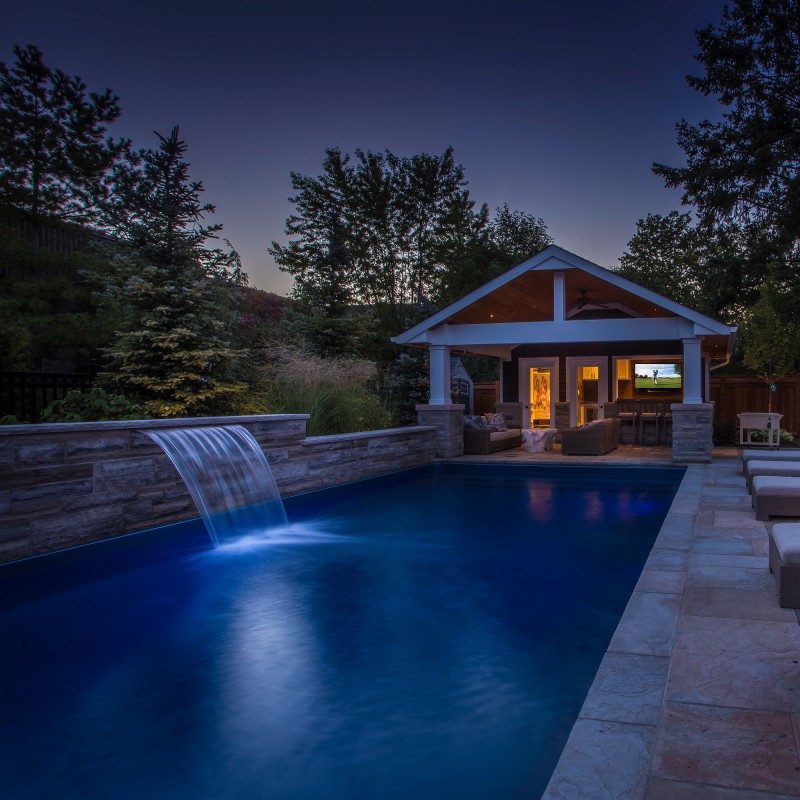 Eramosa Stone Wall
An impressive Eramosa stone wall with sheer descent waterfall anchors the formal swimming pool and the pool cabana. The hot tub is surrounded with a bar area made of the same Eramosa wall stone with a granite top that extends to a built-in grill area.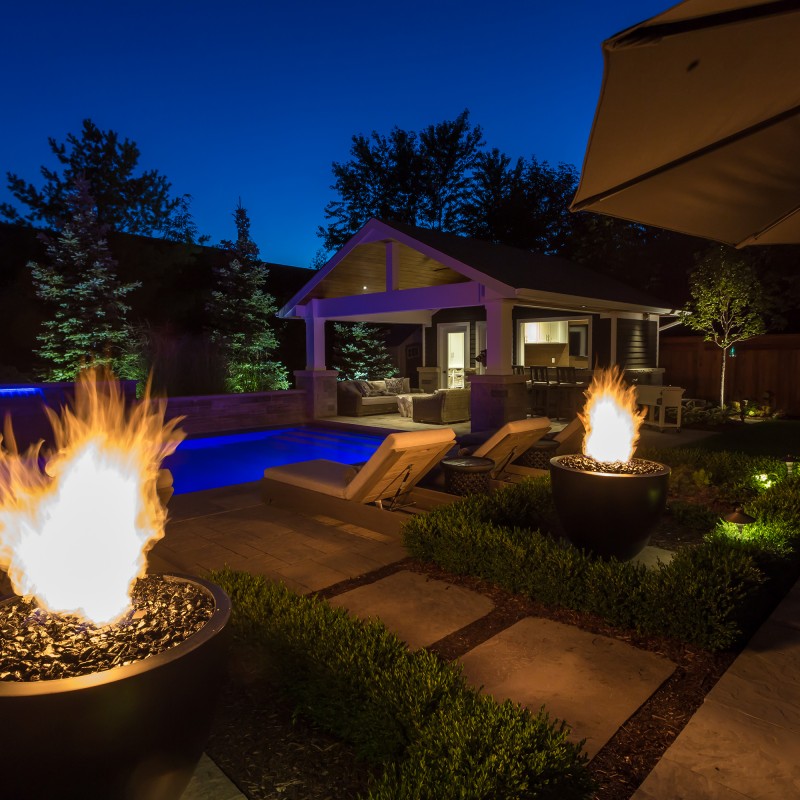 Day & Night Enjoyability
In addition to a full lighting package, the main dining patio is separated from the pool deck with a pair of fire bowls that add excitement and drama to the space, while extending the entertainment hours safely into the night.
There's a grand experience waiting to unfold.
To get started on your dream project, contact us at 905-689-4297.