Featured Projects
Blissful Hideaway
Situated atop the Niagara Escarpment, this fine Ancaster home exemplifies luxury in every aspect of its landscape, creating a secluded retreat.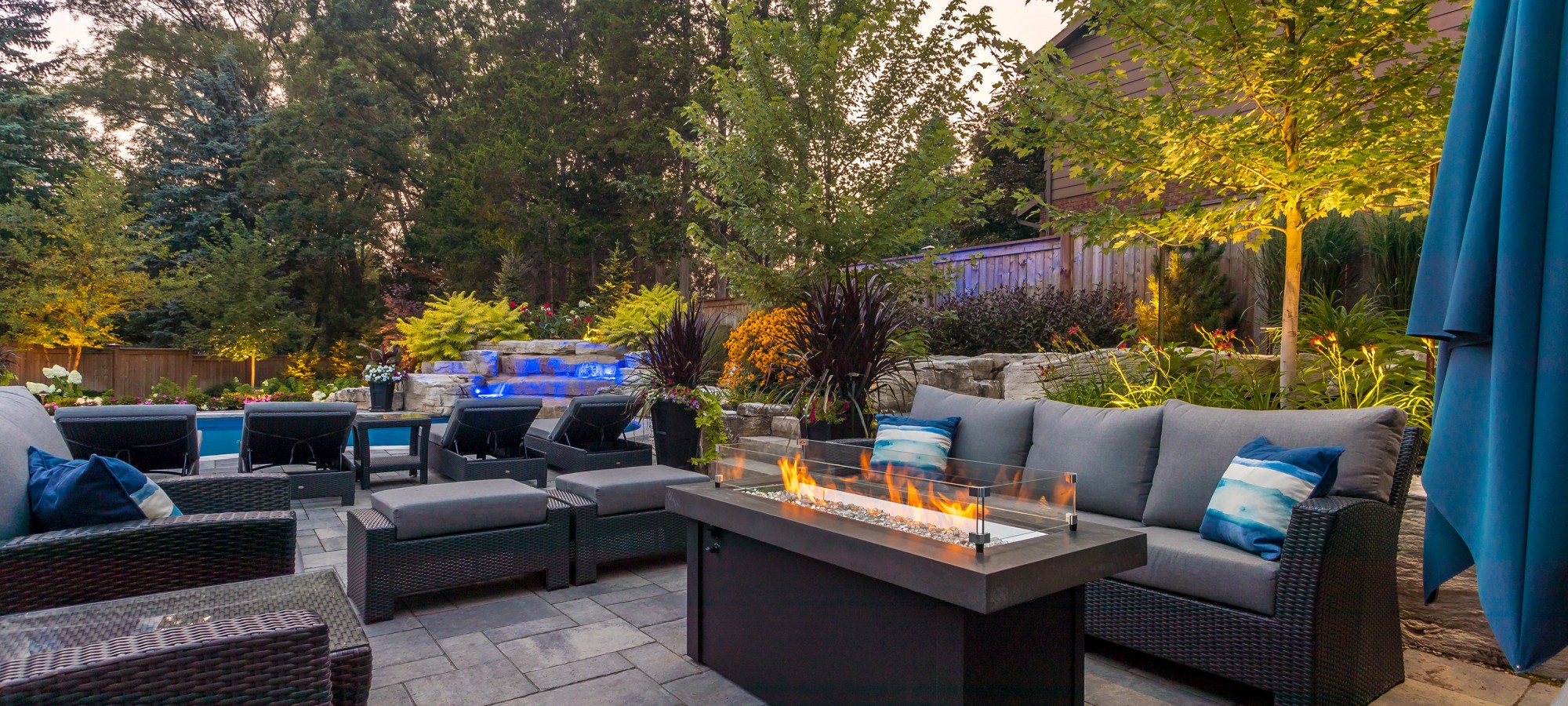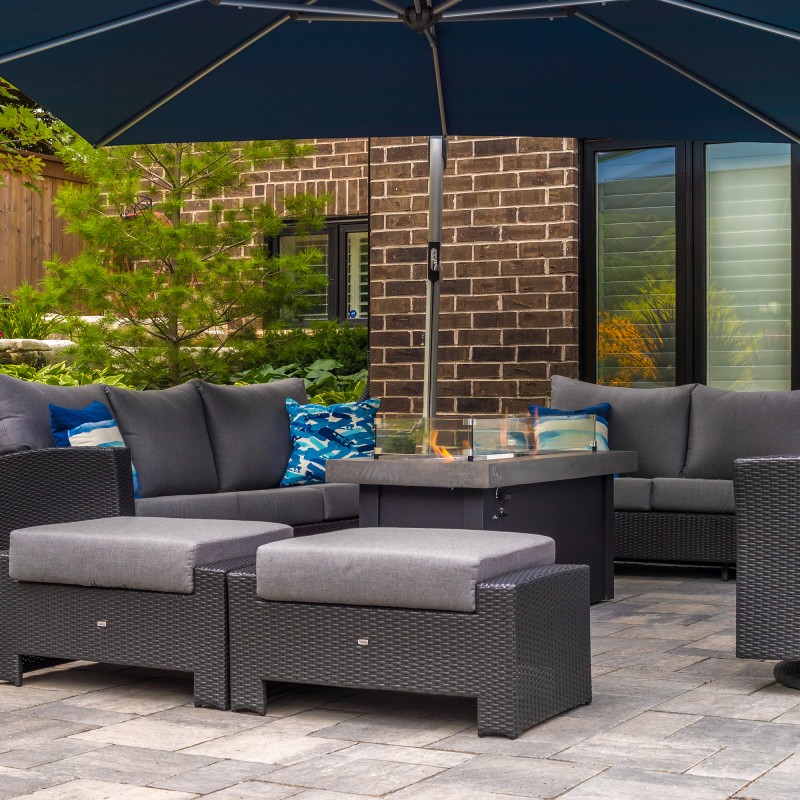 Modern comforts.
Our client wanted to create a landscape to retreat in — a place that felt modern, yet comfortable, and incorporated substantial visual interest. Upon pulling into the large, hand-laid stone driveway, a pathway leads to a backyard with expansive pool, eye-catching water feature, cabana, hot tub, deck, covered outdoor kitchen with bar and seemingly endless patios.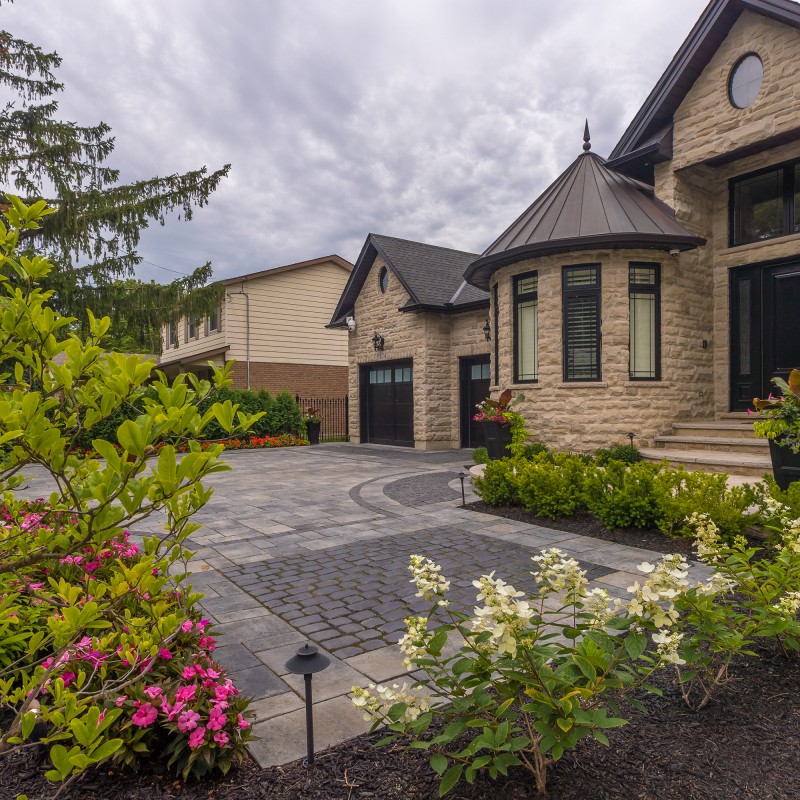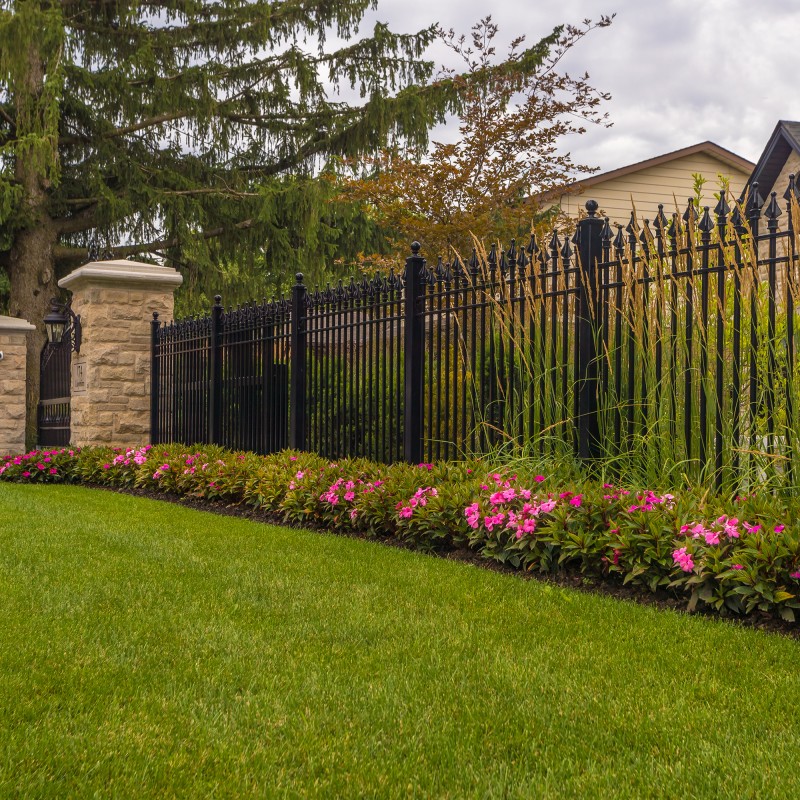 A front entrance that inspires.
Although privacy and accessibility were priorities for the front entrance, it still had to include a great deal of visual appeal. Stone pillars and an entrance gate, paving-stone driveway with cobblestone inlays, flagstone steps and landings, and easily cared-for gardens all achieve these goals.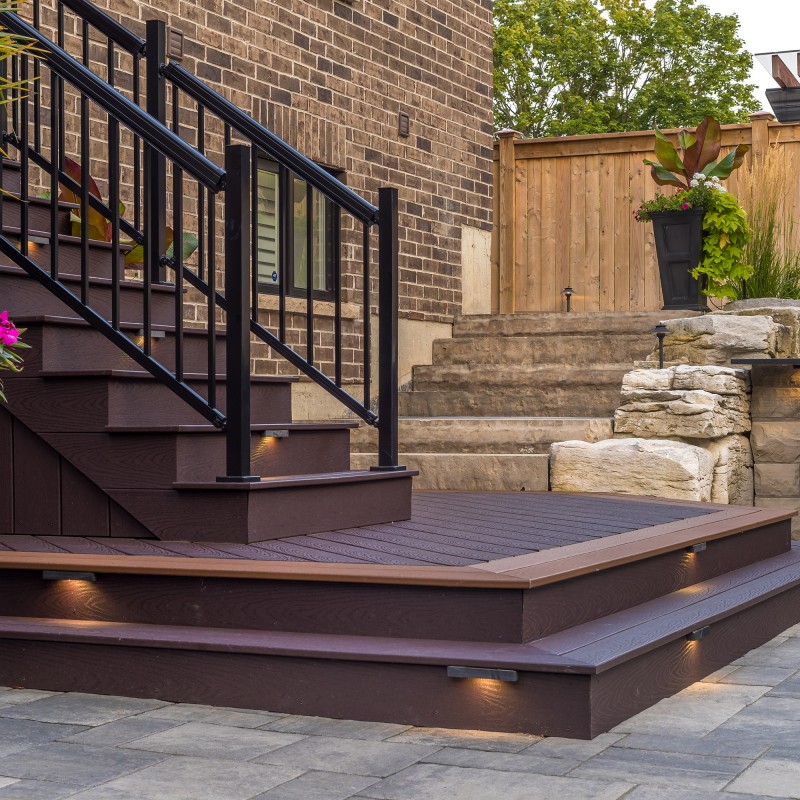 Attending to the most meticulous details.
Rigorous attention to details and construction practices had to be maintained throughout the job to ensure the longevity of the finished project, especially for areas like the outdoor barbecue and the limestone boulder water feature on the pool — both of which are prone to settlement and frost movement.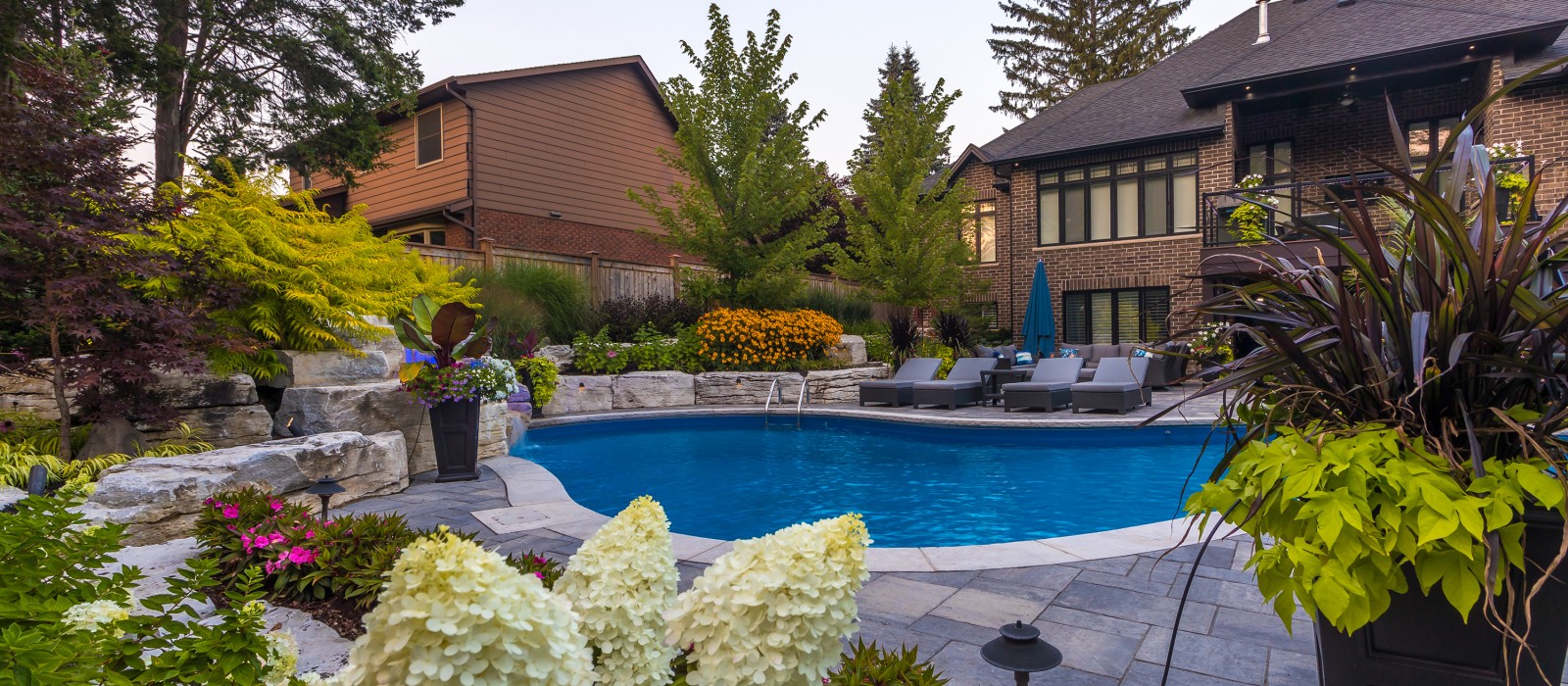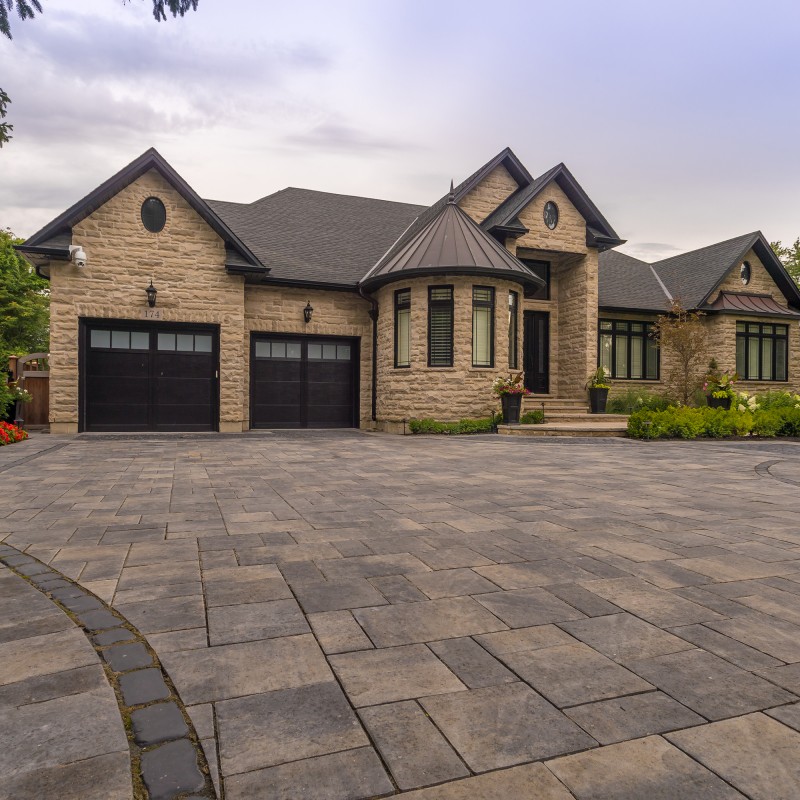 Key Design Elements
Bluestone Paver Driveway
Our client requested a driveway that was large and included a turnaround — without looking like a parking lot. The entrance gates and fencing, when combined with the plantings, create a visual barrier from the road for privacy. And all the while, the gentle curves and inlays of the paving stone give the driveway character.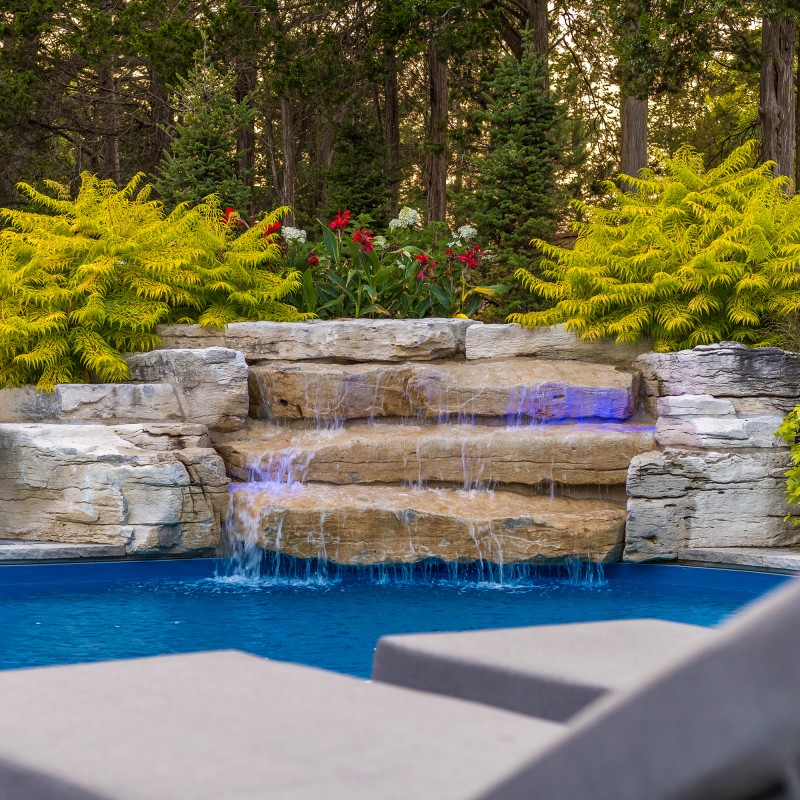 Limestone Cascading Water Feature
To incorporate the changes in elevation in the rear yard, limestone retaining walls were constructed to serve a functional use while also tying both sides of the yard together. The outdoor kitchen area makes particular use of this feature, while the attractive stone waterfall creates an exciting focal point as it gently cascades water into the pool.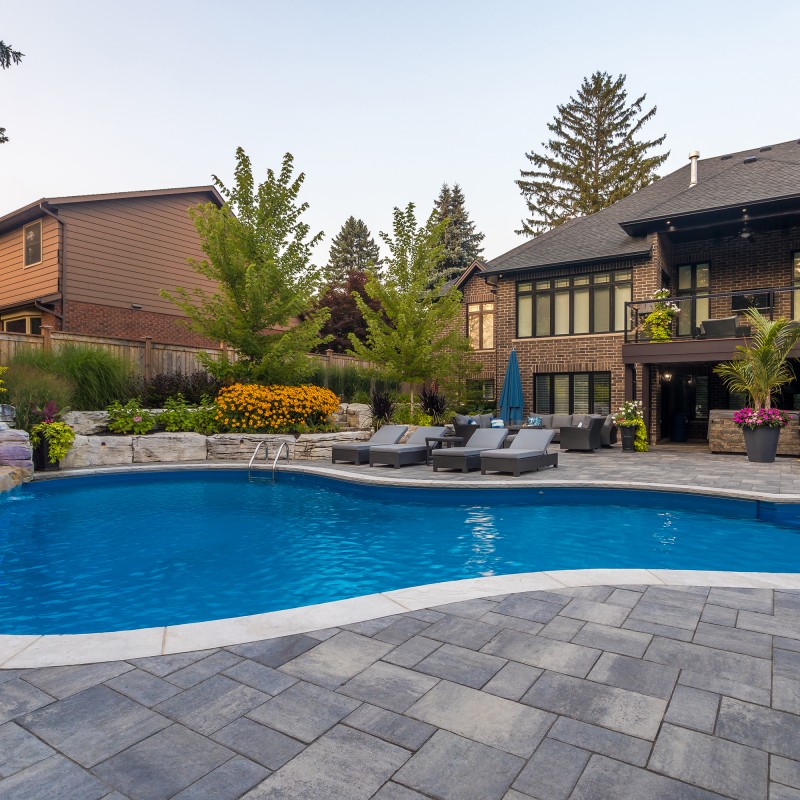 Expansive Entertainment Areas
From the composite deck to the extensive stone patio, there's no limits when it comes to entertaining guests. A covered outdoor kitchen with bar seating sits next to a dining area, and after taking a dip in the pool, guests can either dry off in one of the lounging areas or warm up next to the fire table.
There's a grand experience waiting to unfold.
To get started on your dream project, contact us at 905-689-4297.