Inground Pools
SPLASH INTO LUXURY.
LUXURY LIVING WITH INGROUND POOLS
Water always brings pleasure when added to a landscape. Whether a spot to relax, exercise or just simply play with family, they're a calming, rejuvenating sight to take in.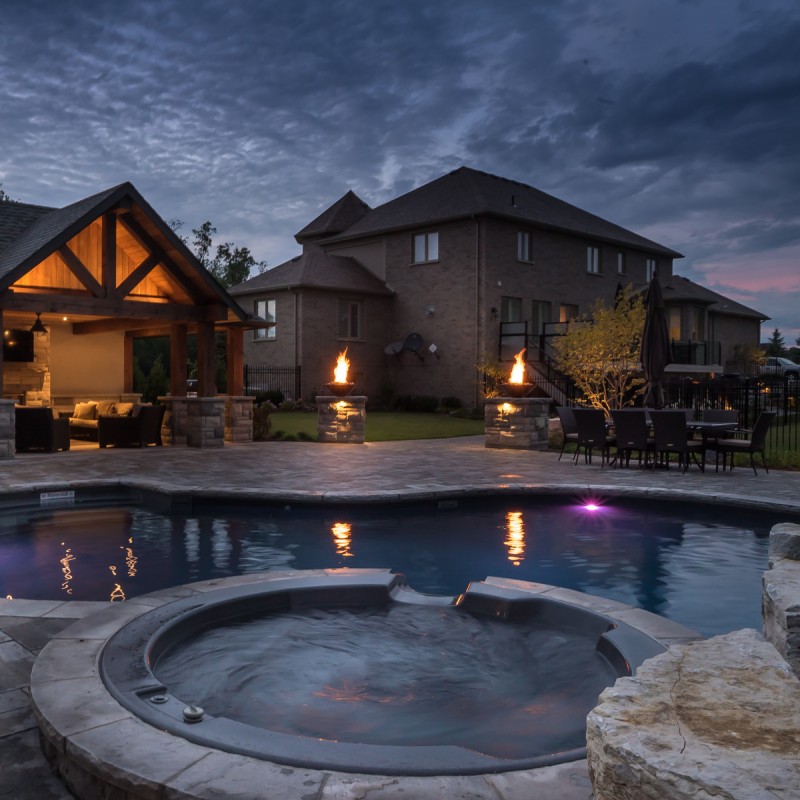 The possibilities are limitless, with a myriad of designs for luxury pools and spas, fountains, ponds and moving water features.
We enjoy working with our clients to discover the features that best suit them, and how the element of water is best included in each landscape and home.
Considering the quiet elegance of a reflective pool or a vanishing, infinity-edge pool? A seemingly endless supply of water is by far the pinnacle of luxury. Perhaps the contemporary feel of a water wall is more what you're looking for. Their architectural nature can add needed dimension and movement to a space.
Shademaster's knowledge of world-class materials and the best in construction techniques ensures maximum value for your investment and enjoyment that will last a lifetime.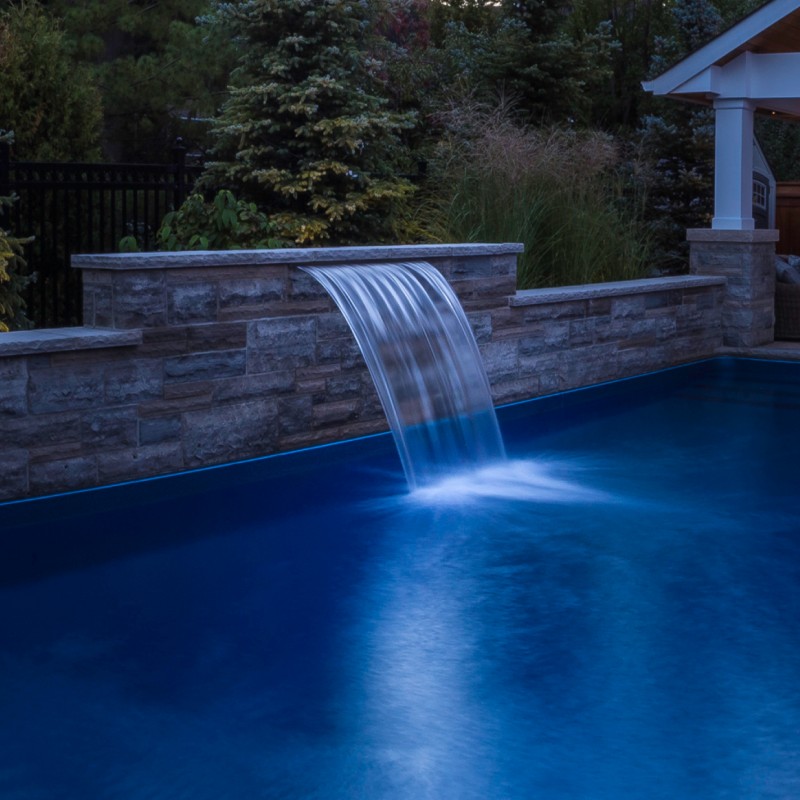 Includes:
Inground vinyl, fibreglass and concrete pools
Infinity, knife-edge and perimeter overflow pools
Water features and fountains
Pool renovations
Custom pool coping
In the summer of 2017, we had Shademaster landscape our front yard. We worked with Leon and Aaron, who were extremely professional and a pleasure to deal with. They and their crew showed great attention to detail in every aspect of the job. They made sure it all fit with the style of the house and the lay of the land and then they completed it with excellent workmanship.

Their workers were friendly, conscientious and respectful and did a great job of cleaning up the job site at the end of every day. They finished the project well within the scheduled timeline. We were so impressed that we hired them again in 2019 to do our backyard. Once again, they did an outstanding job in every way and we are so thankful for the beautiful property we are now able to enjoy!

— The Smeding Family
There's a grand experience waiting to unfold.
To get started on your dream project, contact us at 905-689-4297.