Landscape Lighting
ENJOY YOUR OUTDOORS, ALL NIGHT LONG.
LUXURY LIVING WITH OUTDOOR LANDSCAPE LIGHTING
Extend the hours of enjoyment and experience a whole new dimension of outdoor living with our exclusive landscape lighting systems.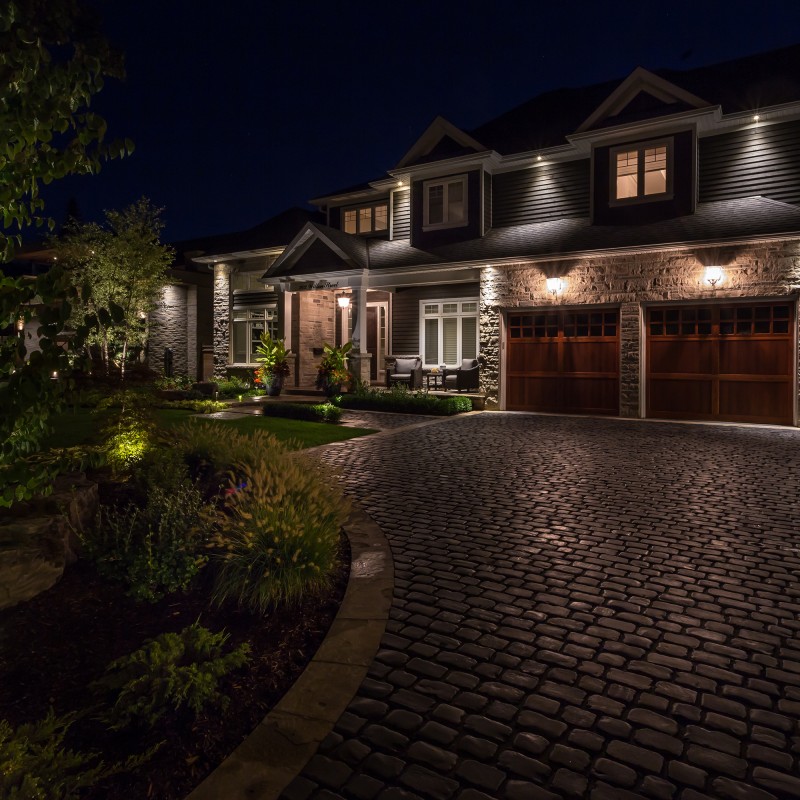 The right lighting system can truly transform the beauty of your home. A pleasant outdoor space by day can become a new and stunning setting by night. Highlighting that special night time beauty of each home and property is an art form we're passionate about.
The beauty of Shademaster lighting is not only in the careful and artful illumination of your property but in the gorgeous fixtures available as well. Talk to our design team about our distinctive selection. Our licensed tradespeople install only the highest quality brass and copper lighting and wiring to achieve a long-lasting system that is both functional and beautiful. As with all our landscape construction, we match or exceed industry standards in everything we install.
Copper lighting offers one of the most sophisticated, yet warm looks we see today. It is a superior material for its durability and safety, it suits so many decor styles and ages exquisitely.
For more than thirty years we've been helping some of the most beautiful properties in the Burlington & Oakville areas achieve a whole new world of beauty. Whether you're looking to highlight specific features, enhance the overall look and feel at night, or increase the safety of your property, Shademaster will design and install the best system to address your needs.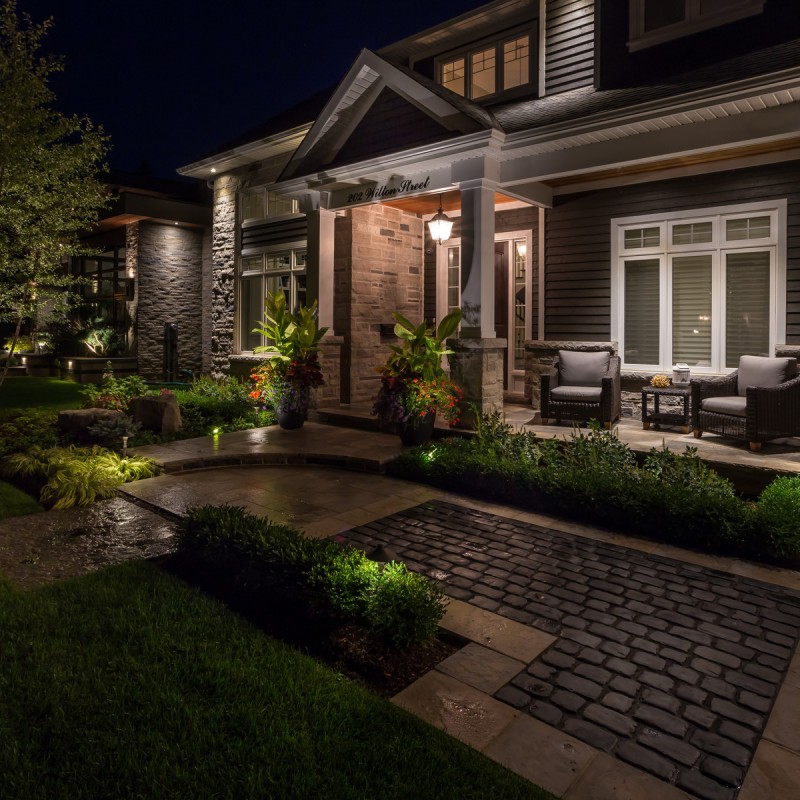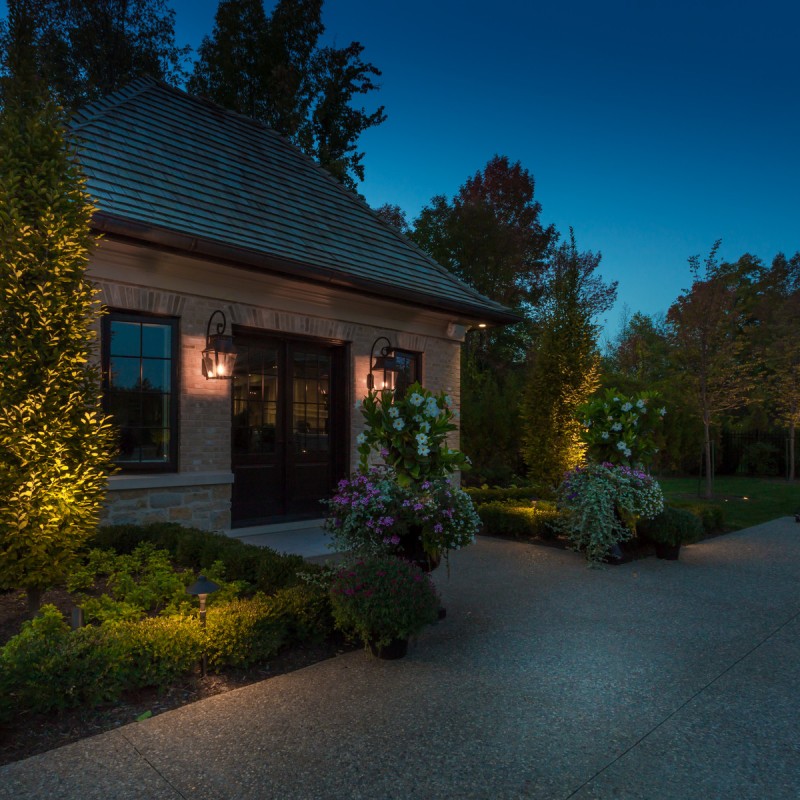 Includes:
Solid brass, copper & stainless steel fixtures
Walkway & garden lighting
Uplighting & downlighting
Post & niche lighting
In-step & pathway lighting
Pool & coping lighting
Accent & sconce lighting
There's a grand experience waiting to unfold.
To get started on your dream project, contact us at 905-689-4297.