Outdoor Kitchens
THE HIGHEST TASTE. OUTSIDE.
LUXURY LIVING WITH CUSTOM OUTDOOR KITCHENS
Bring the heart of your home out into the open. With Shademaster, all the luxuries and superior standards that you demand in your kitchen are possible in the beauty of the outdoors.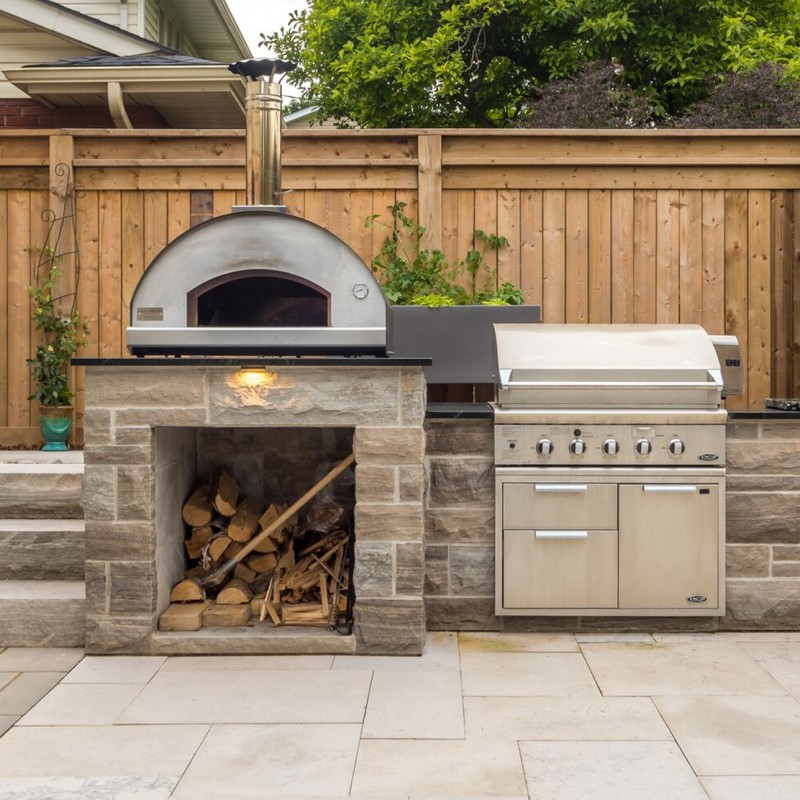 Whether you enjoy entertaining a crowd or simple lunches al fresco, the custom outdoor kitchen or bar area can accommodate. With cooktops and grills, warming drawers, granite and natural stone countertops, sinks, fridges, pizza ovens, smokers, and more, the possibilities are even greater than indoors! Cooking becomes interactive and easy entertainment — as well as time spent with family and friends.
We view each outdoor kitchen project as an exciting opportunity to realize the vision and imagination of the owner. Our custom designs ensure that features will complement your lifestyle, and the layout will complement your home's landscape and architectural style. Using the highest engineering specifications and skilled tradespeople, we build for absolute structural integrity. We know that you never want to doubt the craftsmanship or quality of the products you've chosen for your home.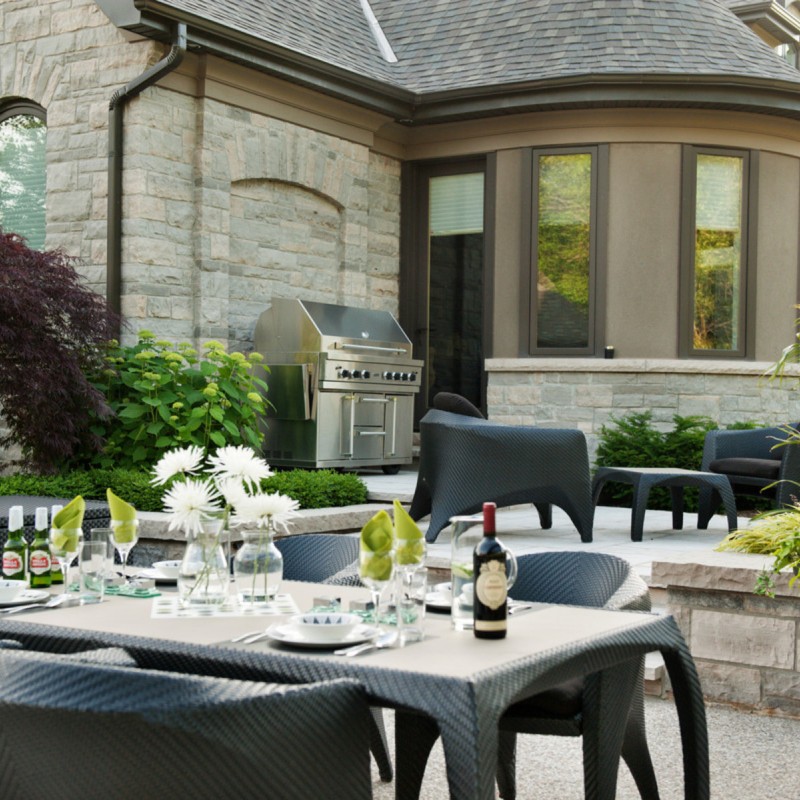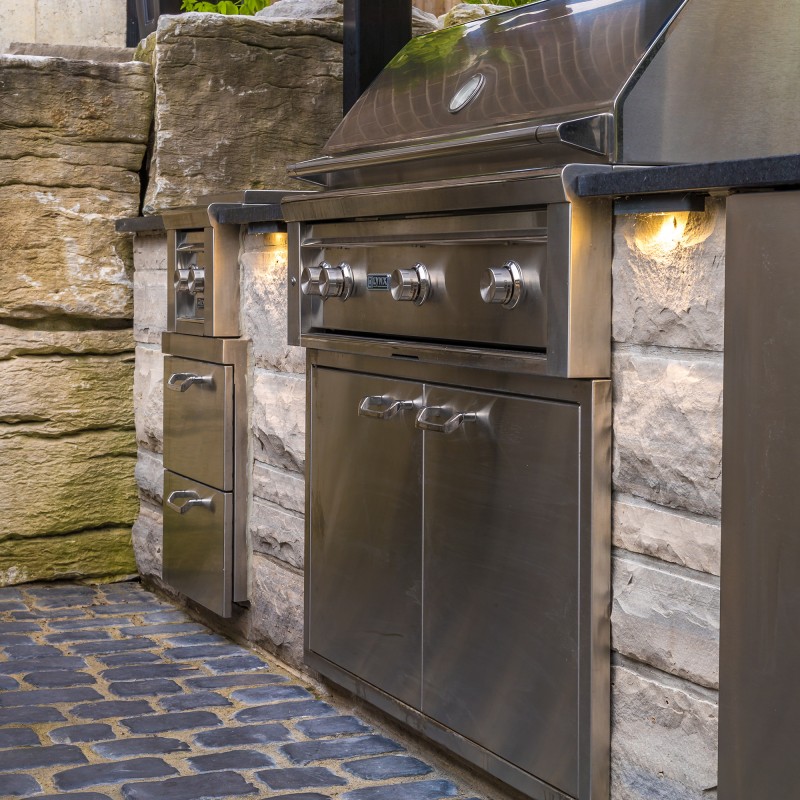 Includes:
Outdoor barbecues, grills & smokers
Custom stone, concrete & marble countertops
Refrigerators & icemakers
Wood-fired pizza ovens
Storage drawers & cupboards
Lighting & electrical outlets
Water & gas lines
There's a grand experience waiting to unfold.
To get started on your dream project, contact us at 905-689-4297.