Natural Stone Walkways
SURROUND YOURSELF WITH NATURAL BEAUTY.
LUXURY LIVING WITH NATURAL STONE WALKWAYS AND PATIOS
Whether patios, walks or walls, Shademaster stone work is artfully tailored to complement your existing architecture and surroundings. Natural stone offers a functionality that is unquestionable, capturing the eye and the imagination.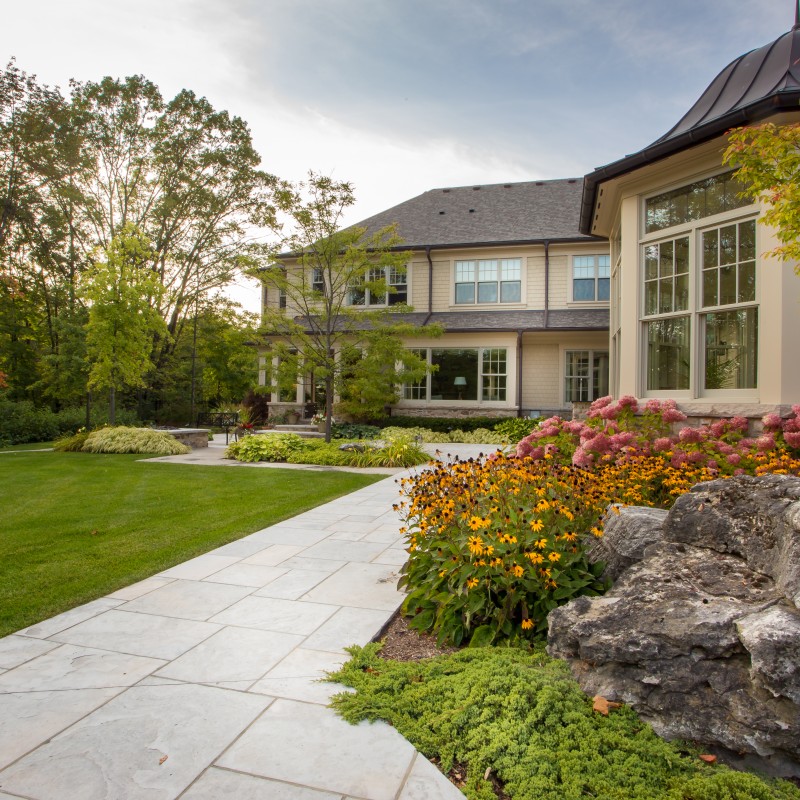 Stone Patios
The patio is the living space where home and gardens meet. Whether a single patio or in multiple areas, they create focal points where people gather. When designed effectively, they encourage one to pause, relax and take in the beautiful surroundings. The pinnacle of luxury.
Patios of varying elevations can give visual interest and function to meander around pools, spas and other features of the property.
Stone Walkways
Make moving around your property a beautiful journey.
Spaces underfoot designed with a variety of surfaces can be very effective. We can use an interplay of natural stone, loose gravel and plantings to evoke the sensibilities of European-style gardens or modern Pacific Coast spaces.
Stone Walls
From traditional-style natural stone to contemporary manufactured products, strategically placed walls give a feeling of privacy, control where people walk and offer easy seating.
Shademaster is proud to be adding to the timeless beauty of Ancaster, Burlington and Oakville-area homes with natural stone patios and built structures.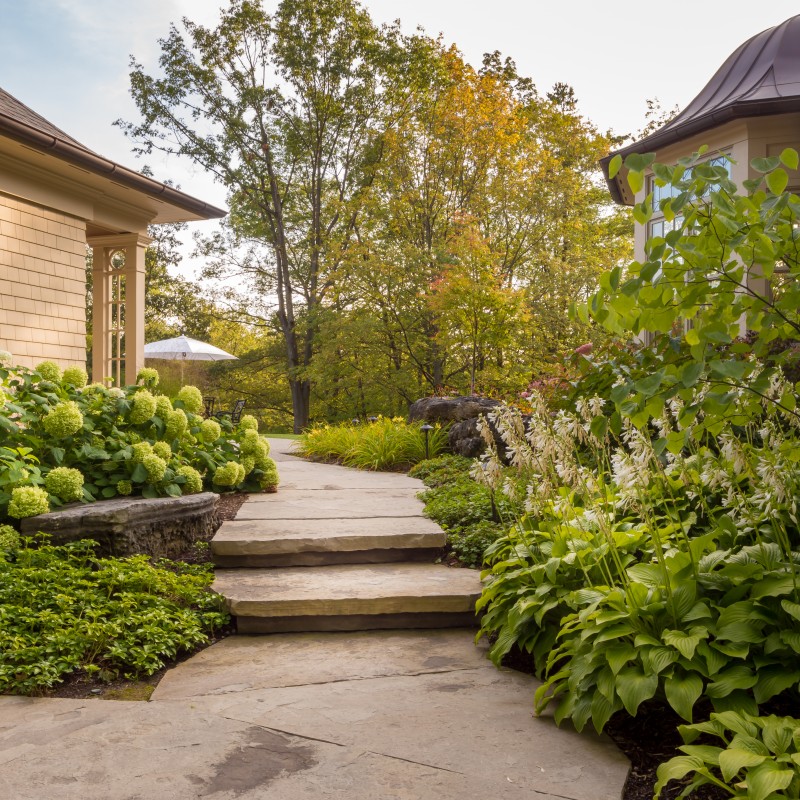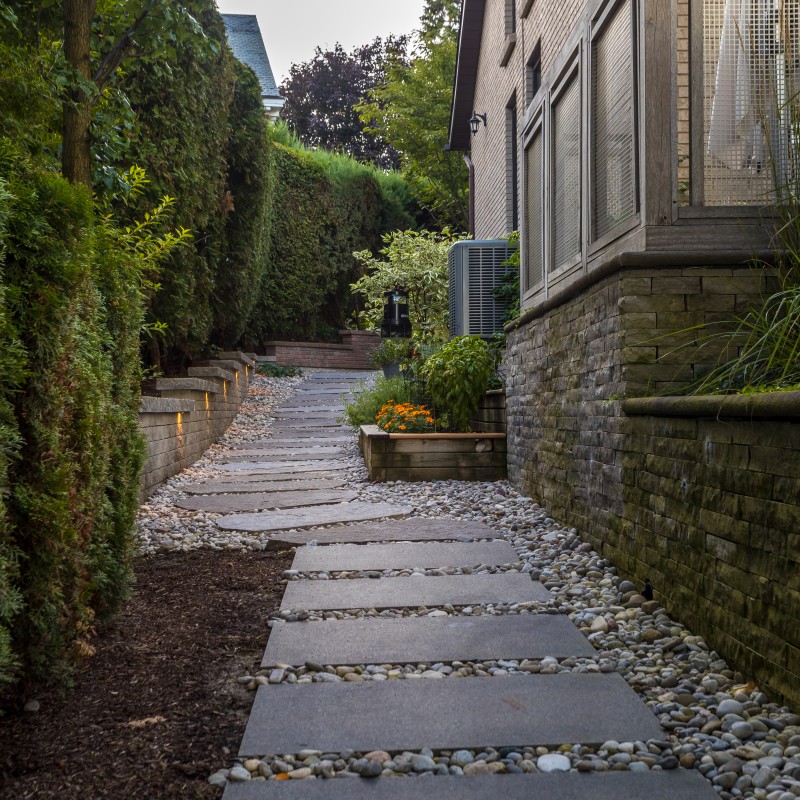 Includes:
Custom carpentry, brickwork & masonry
Rare natural stone patios, steps & pillars
Square-cut & random flagstone veneers, tiles & walls
Armour stone steps & retaining walls
Geothermal heating
There's a grand experience waiting to unfold.
To get started on your dream project, contact us at 905-689-4297.